Sonneveld Orthodontics is proud to be your premier choice when it comes to orthodontic care in and around the Tinley Park and Orland Park areas. We provide state-of-the-art technology with all of our orthodontic treatment plans, ensuring our patients receive the most effective care. With innovative and advanced technologies in the orthodontic field, we can offer the latest treatments like Invisalign and Invisalign Teen in Orland Park.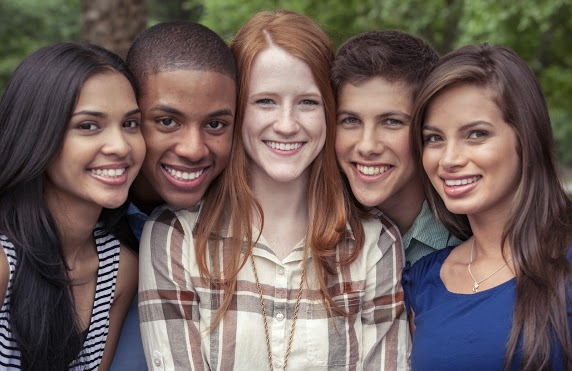 Invisalign Teen is essentially the same as Invisalign and features the same process, however, it's designed specifically for teenagers. Tinley Park Invisalign Teen is a series of aligners that are custom-made with the help of a computer in order to gradually shift the patient's teeth. The aligners will be worn in a set order, each for two weeks. Each Invisalign Teen aligner will move the patient's teeth slightly. When the last of the aligners has been worn, the patient's teeth will have shifted enough to have achieved the doctor's desired position.
Why Is Invisalign Teen Different?
Invisalign has been available to adults for over a decade, but only recently has Orland Park Invisalign Teen been recommended for teenagers. With Invisalign Teen, we've been able to build custom orthodontic plans to fit the lifestyle and habits of teenagers. Many teens still have permanent teeth that are erupting which could disrupt the aligners' precisely planned movement of the teeth. Also, it was initially believed that teens wouldn't wear Invisalign the recommended 22 hours a day.
​
Luckily, Tinley Park Invisalign Teen fixes those problems. Aligners made for teenagers come with 'eruption tabs' built in. These tabs are designed to hold space for teeth that haven't fully erupted yet. Also, the aligners of Invisalign Teen are equipped with 'compliance indicators.' Compliance indicators are colored dots found near the back of the aligners. These dots fade over time, revealing how long the aligners have actually been worn. With these adjustments, Invisalign Teen is truly perfect for teenagers.
The Benefits of Invisalign Teen in Tinley Park
Some of the advantages of choosing Invisalign Teen include the following:
The aligners are practically invisible; people won't even realize that you're undergoing orthodontic treatment.
Your Invisalign Teen aligners are only required to be worn for 22 hours a day, allowing you to take them out for meals or other occasions.
Since the Orland Park Invisalign Teen aligners can be taken out, you don't have to change your eating habits like you do with braces.
Cleaning your teeth is just as simple as it's always been; you just remove your aligners and brush and floss like normal. You don't have to worry about cleaning around wires or brackets.
Invisalign Teen rarely causes irritation to the cheeks and gums like metal braces can.
You won't have to come in as often to fix problems with your treatment. Unlike Invisalign Teen, traditional braces will occasionally get broken brackets or protruding wires that need to be repaired.
Contact Sonneveld Orthodontics for Orland Park Invisalign & Invisalign Teen!
If you would like to schedule an orthodontic exam for Invisalign or Invisalign Teen, you can give us a call at 708.403.2626 or fill out our online appointment request form. If you have any questions about Invisalign Teen in Orland Park or any of our other orthodontic treatments, please feel free to contact us. We hope to see you soon and put you on the path toward a healthier and straighter smile!