At the office of Dr. Thomas C. Sonneveld, D.D.S., we are committed to providing the utmost quality in orthodontic care in an environment that is easy-going, fun, and adapts to the needs of our patients in the Orland Park and Oak Forest Area. Whether you opt for Invisalign, classic metal braces, or clear braces, Dr. Sonneveld and our team of experienced orthodontic specialists will work with you to design a treatment plan that will allow you to achieve the smile of your dreams – all on your schedule.
It's Never Too Late for
a Beautiful Smile
More and more adults these days are discovering how orthodontic care can impact their lives, and it isn't hard to see why. Far from the clunky metal braces of the past, today's adult orthodontic appliances are slim, comfortable, and discreet, giving adults more options when it comes to their treatment. Moreover, many adults are realizing that orthodontic care doesn't just mean a new smile: it means a new look, a new persona, and a newfound sense of confidence.
It really is true that there's no such thing as being too old for braces. Healthy teeth can be moved at any age, whether you choose Invisalign, classic metal braces, or clear braces! However, orthodontic treatment is different for adults in two important aspects: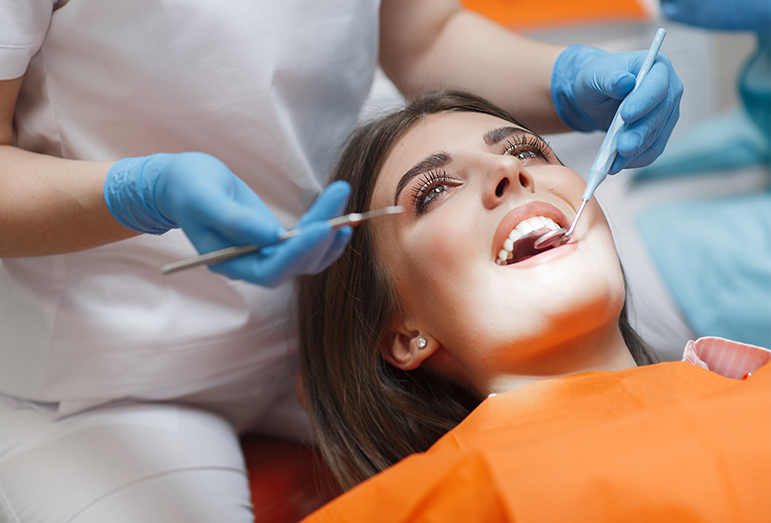 First, the growth of the jaw is complete in adults, so changes to actual jaw structure can't be accomplished only through orthodontic appliances. Depending on what your circumstances are, our Orland Park orthodontists may consider corrective jaw surgery. With the most current digital imaging technology, Dr. Sonneveld will minimize your overall treatment time and enhance the efficiency of jaw surgery.
Second, periodontal (gum) disease is a more significant risk in adults than children, so keeping the gums healthy during adult orthodontic care is vital. If gum tissues aren't maintained during treatment, bone loss can occur and weaken the long term prognosis of your oral health. Because of this, any gum disease must be treated fully before adult orthodontic treatment can begin. Regular professional cleanings and good oral hygiene at home in the Orland Park or Oak Forest area are vital for a successful treatment and retention.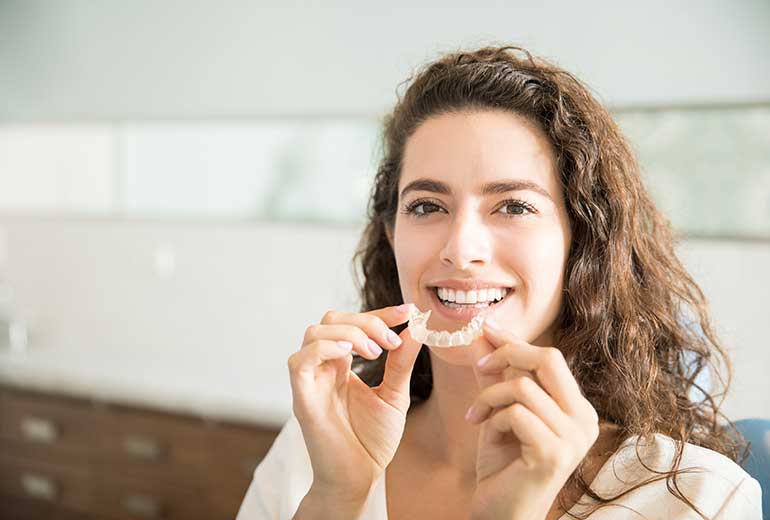 After Treatment
Regardless of which appliance you choose, wearing a retainer after adult orthodontic treatment (with Invisalign, classic metal braces, or clear braces) is crucial for the changes to last. Without a retainer to hold them in place long enough for new supporting bone to develop, teeth can drift back to their original positions, erasing all of your progress and hard work! Don't worry, though – we'll give you every instruction on how to properly care for and use your retainer once your treatment is finished.