THE FIRST STEP TOWARD
A SMILE TRANSFORMATION
Everyone deserves a smile to be proud of. If you're unhappy with how your smile looks or feels, Sonneveld Orthodontics has what you need to achieve that perfect smile you've always dreamed about. From early orthodontic treatment for kids, to straightening teeth with braces and Invisalign for adults, we work with patients of all ages out of our local office in Orland Park, IL. Drs. Tom and Craig Sonneveld transform smiles that radiate confidence and happiness. While we've worked with countless families from surrounding communities like Oak Forest and Tinley Park, every flawless smile we've helped create started the same way: with their first visit.
WHAT TO EXPECT AT
YOUR FIRST APPOINTMENT
Once you get your initial appointment scheduled with us, the first thing we do is get to know you. To cover the most basic and necessary information, we'll have you fill out some new patient forms where we'll collect your contact information and medical history. If you want to save some time, please fill out the forms beforehand by submitting them online. In addition to the forms, we also request that you bring:
Dental/Orthodontic X-rays – Please bring a copy of any dental x-rays you've had in the past 6 months, if applicable.
Orthodontic Insurance – If you have orthodontic insurance, please bring your insurance card. This will assist us in providing a better estimate of your payment plan.
The actual appointment will consist of an initial examination, which will allow Dr. Tom Sonneveld & Dr. Craig Sonneveld to familiarize themselves with the current state of your bite, the alignment of your teeth, and your overall oral health. Typically this process takes about 30 minutes, but may take longer if you would like to ask us any questions, which we always encourage. We may also ask to book some time after the initial 30 minutes for x-rays, photos, digital scans, or impressions, if necessary.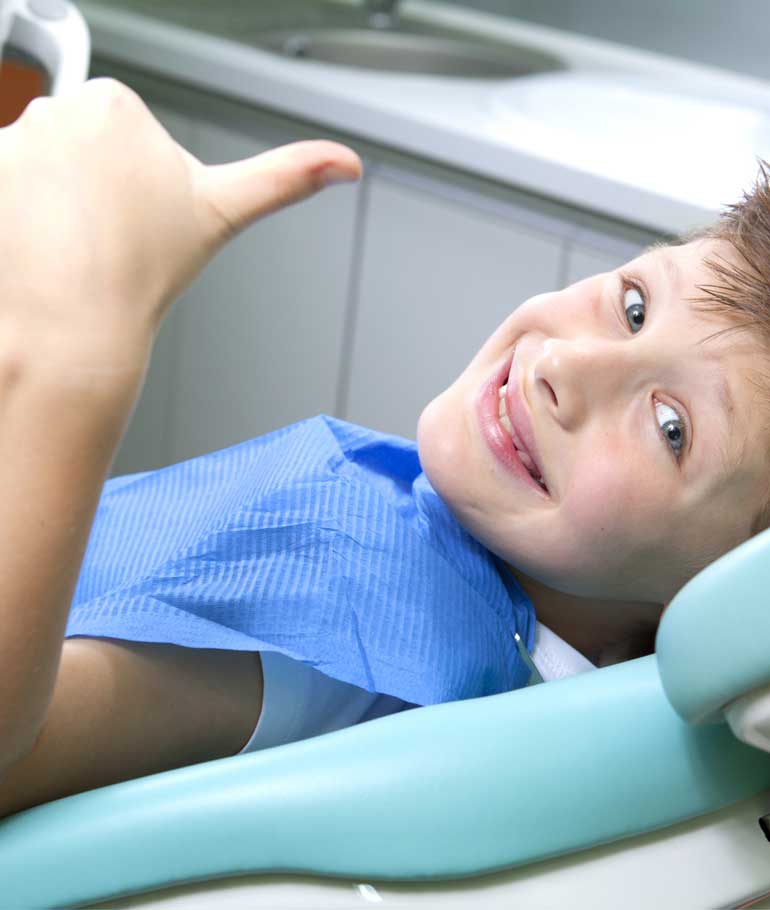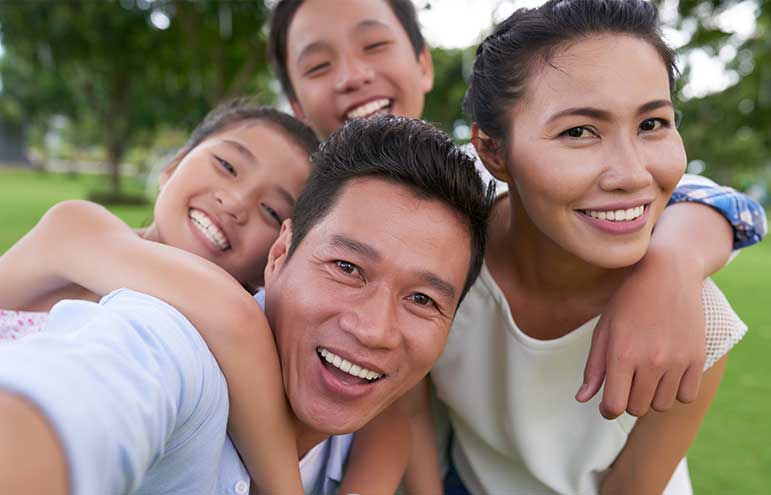 WELCOMING YOU INTO THE
SONNEVELD ORTHODONTICS FAMILY
Once we get all of the information and imaging needed to start crafting your treatment plan, we like to take some time to introduce ourselves to you as well, since we'll be your partners on this journey to your new smile. At your first appointment, you'll meet our friendly orthodontic staff and our talented doctors Tom and Craig Sonneveld. You'll also take a quick tour around our state-of-the-art office. You can always feel free to ask us any questions at any time when you're in our office – we want to make sure that you're as comfortable as possible when you are in our care. We'd be happy to address the following with you:
Is there a condition that Dr. Sonneveld can address?
Do any permanent teeth need to be removed?
What action will be done to correct the issue?
How long will the treatment process take?
How much is treatment going to cost?
What are my payment options?
Is treatment needed right away or should treatment be held off until appropriate growth, tooth eruption, or other factors have happened?