Our Orland Park
Invisalign Teen Makes Teenagers Smile!
At Sonneveld Orthodontics, we understand that many of our adolescent patients don't want to wear visible braces that are bonded to their teeth. That's why we're proud to offer Invisalign for teenagers that's a clearly different way to improve a smile using a series of clear, removable aligners. With this teeth straightening option, teens never have to worry about how they look in braces when taking yearbook pictures or posting selfies on social media.
Like Regular Invisalign,
Only Fine-Tuned Just For Teenagers
Invisalign Teen is the teenage version of regular Invisalign that's been revamped to meet the unique needs of teenagers. With tiny blue dots on the aligners that fade to show how long each aligner has been worn, six free replacement aligners in case some are lost or broken, and special tabs built right in to hold space available for non-erupted permanent teeth, Invisalign Teen is the perfect teeth-straightening system for today's busy teens!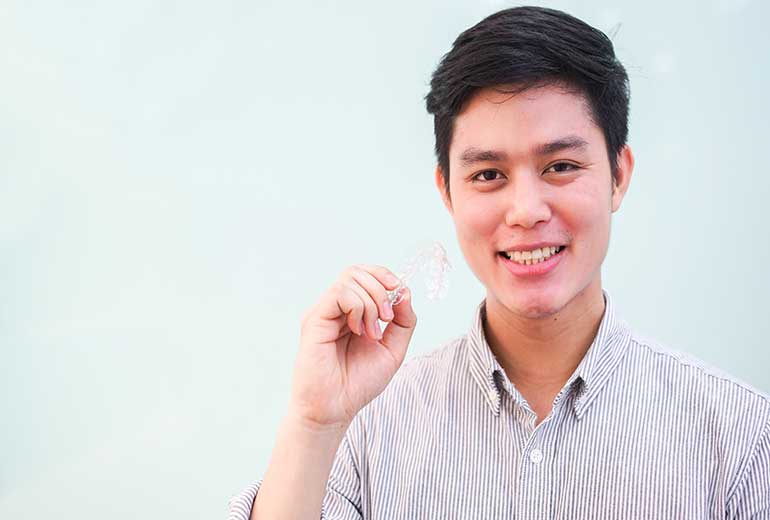 No Foods are Off-Limits &
Oral Hygiene is Easy
There aren't any food restrictions to worry about with Invisalign Teen because the aligners are meant to be taken out when eating. This means teens can continue enjoying all those foods they love so much like pizza, nachos, chips, and popcorn. The removable nature of the aligners also makes performing oral hygiene a breeze as the aligners are simply taken out before brushing and flossing, and then just popped back in when done.
The aligners can also be removed briefly for those special occasions like school photos or job interviews, as long as they're put right back in when done. While it's very convenient to be able to remove the aligners now and then, they must be worn for at least 22 hours each day in order for Invisalign Teen to work as it's designed. This means the aligners must be worn around the clock, including overnight while you're asleep.
How Invisalign Teen Works
Wear each set of aligners for about two weeks.
Wear the aligners at least 22 hours each day.
Remove the aligners only to eat, drink, brush, and floss.
Visit your Orland Park orthodontist every 8 to 10 weeks.
Total treatment time averages between 6 and 15 months.
Average number of aligners is between 18 and 30.
Orthodontic Problems
Invisalign Teen Can Correct
While some orthodontic problems are best treated with regular braces, Invisalign Teen can correct many different types of problems with the teeth including:
Overbites and underbites
Overly crowded teeth
Widely spaced teeth
Overlapping teeth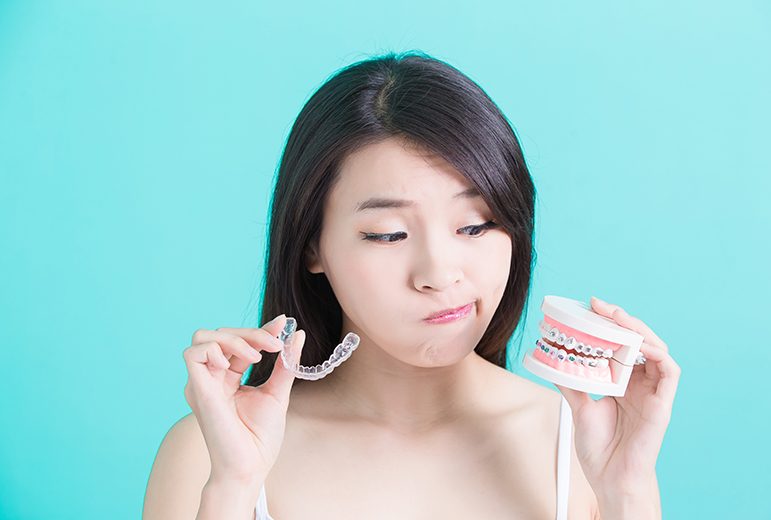 What to Expect
The first step in finding out if Invisalign Teen is the right treatment option for you is to visit us so Dr. Sonneveld can examine your teeth to see if you have a problem that Invisalign Teen can treat. If you can be treated with clear aligners, we'll take some photos of your teeth so we can create 3D images of them using our specialized computer software. Once that's done, Dr. Sonneveld will carefully devise your treatment plan. He'll then send all the information off to Align Technology, the makers of Invisalign to have your aligners made. Once your aligners arrive at our office, we'll ask you to come in so you can start your treatment.