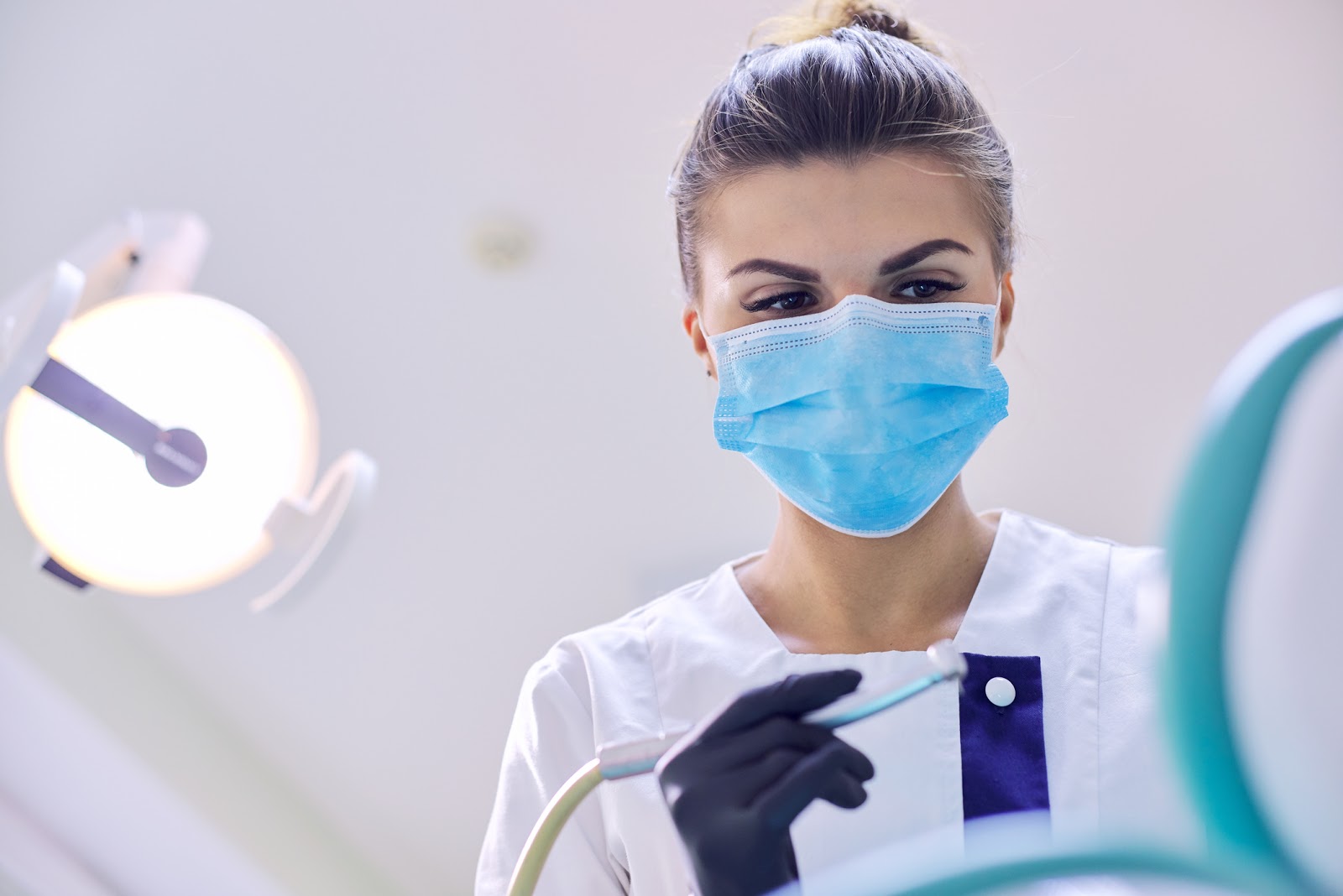 The Sonneveld Orthodontics team is looking forward to welcoming our patients back to our office, as of May 18, 2020. Upon reopening, we will be making changes to our daily operations. Our entire orthodontic team is committed to taking every precaution to keep you and your loved ones safe, and will be implementing recommendations from the American Association of Orthodontics, The Illinois Department of Public Health, the Illinois State Dental Society and our Governor. Learn more about our reopening procedures, how we plan to reschedule appointments, as well as what changes you can expect in our office.
Orthodontic Patient & Staff Safety: What to Expect
In order to ensure our staff and patients feel comfortable during appointments, we are implementing new safety procedures to help prevent the spread of any illnesses. Read about changes to our office as well as what to expect at your appointment to help us maintain safety and comfort for all.
Safety Procedures in the Sonneveld Orthodontics Office
Personal Protective Equipment: In order to protect our patients and our staff members, we have been securing the proper personal protective equipment (PPE) for our staff members.
Changes to Schedule: We will be making changes to our schedule to reduce patient capacity in our office, to ensure proper distancing measures are in place.
Virtual Appointments: We have enhanced our website with a link for virtual appointments, or you can text the office at 708-403-2626 and request a virtual appointment. When possible we will schedule a virtual orthodontic appointment to reduce your need to physically come into the office.
Staff Health: Our entire team will take a daily health assessment and have temperatures taken on a daily basis to ensure they are healthy while at work.
What to Expect At Your Appointment & Important Reminders
Patient Hygiene: Please brush your teeth before leaving home. All of our patients will be asked to wash their hands and use our mouthwash as they are being seated for their appointment.
Walk-Ins: Unfortunately, we will not be able to accommodate walk-ins, or non-scheduled orthodontic appointments at this time.
Waiting Room Capacity: Please plan to wait inside your car prior to your appointment. When you arrive at our office, please call or text us at (708) 403-2626 to let us know you have arrived.
Face Coverings: All patients will need to bring their own face coverings to wear when entering the office. Please keep it on until you are seen for your appointment.
Limit Visits to the Patient Only: For the time being, we are only allowing the patient to enter our office during their appointment. Parents and siblings will be asked to remain in the car during the patients' appointment. For younger patients, a parent may accompany the child inside, but will be asked to remain in the waiting room.
Sickness & Rescheduling: If the patient is sick, or anyone in the home is sick it will be necessary to reschedule your appointment. All patients will be asked to complete a health form prior to every appointment and their temperature will be taken with a no-touch thermometer.
Rescheduling Your Appointment at Sonneveld Orthodontics
We plan to see patients starting the week of May 18, 2020. Patients who have had orthodontic emergencies while we were closed, that we were unable to accommodate, will be seen first. Following emergency cases, we will reschedule regular appointments, starting from when we closed on March 16, 2020 and move forward from there.
If you have any questions or would like to schedule an appointment at our Orland Park orthodontic office, you can contact us at (708) 403-2626, or fill out our online appointment form. For updated hours, please see our office information page.
These have been challenging times for all of us. Your health and safety is our priority at Sonneveld Orthodontics. We are ready to meet the challenges of the Coronavirus and are working hard to provide the very best clinical environment. We sincerely appreciate your support, understanding and flexibility.